Avanafil

Review: Is It Everything You've Heard?
Rated:
5.5

out of

10


by

MaleEnhancement.com
You've heard of Viagra, Cialis and probably a number of similar erectile dysfunction medications over the last decade or so. There's a very good reason for that - The best of theses 'miracle drugs' do require a prescription but the results after all this time are irrefutable. Because men who, when surpassing the age of thirty, begin to suffer the consequences of lower testosterone which leads to the onset of these ailments they begin to see, in a very personal way, what an incredible break through this class of medications is. After all, the problem of erectile dysfunction is nothing new.
As far back as we can go men all over the world men who lived long enough to get past their prime years have gone to great lengths to seek out a cure for the loss of their ability to function at high level and without the stress and embarrassment that comes with this issue.
From shamans, medicine men, witches, herbalists and charlatans of every stripe these suffering men have tried every available means to find a way to return to the vigor and vitality they knew in their younger days without much success. Then, as if all at once, these wonder drugs hit the market and the worst effects of erectile dysfunction were virtually eliminated overnight. We say virtually, because, as we all know, nothing is perfect because there are a significant amount of men with these problems that make them not good candidates in light of certain medical conditions or risk factors. So, what is a man who may not be willing to risk severe medical issues supposed to do? Well, according to some research, there may be another option - it's called Avanafil.
Avanafil Basics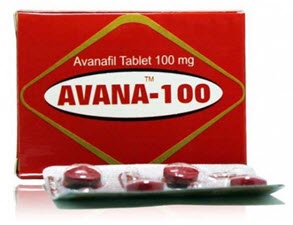 Approved by the FDA in 2012 after a long series of clinical studies and trials, Avanafil is listed in the class of drugs a Viagra and Cialis because of its status as a Phosphodiesterase Type 5 Inhibitor. The difference, claims say, is that Avanafil has developed a new, second level formula that overcomes many of the potential side effects associated with the most recognizable names in the industry. To be clear, Avanafil has not eliminated all of the potential side effects that make Viagra and Cialis such a problem for so many men but the progress should not be understated.
The Facts
When it comes to the clinical studies and testing that helped get Avanafil its FDA approval there were three published studies that should be recognized. The first was conducted by Jung Laboratories in placebo controlled, parallel group, double-blind control conditions. The second was done at Goldstein Laboratory under similar conditions and, interestingly, tested the ability of the test subjects to physically and fully penetrate an actual vagina. The third study was performed by Zhao Laboratories, again, under similar controls and served to reinforce the results obtained by the two previous studies.
Some negative points regarding the testing revolve around the fact the test groups in the various studies may not have been as genetically diverse as first thought because of the use of local inhabitants for some aspects of the study. This means that the genetic makeup of test subjects may not fully examine the effects that could arise in the use of the medication by genetic groups who were likely not properly represented in the studies.
Comparisons
Comparisons between Avanafil and all other drugs of a similar nature can be difficult given the variations in their chemical composition, effectiveness rates, history of potential side effects and other relevant factors. However, taking Viagra, which is the most well-known competitor to Avanafil, as a direct comparison one would find that there are a great number of differences between the two regarding pricing, insurance coverage and known side effects. For example Viagra, the much more popular and well-recognized brand is far less expensive and is covered in full or in part by many of the top health insurance company while Avanafil is very much on the high end regarding pricing compared to most other drugs in its class. And, with regard to insurance coverage, Avanafil is generally not covered under most health insurance plans.
To put these comparisons in to some kind of perspective, a search of the internet for pricing and other factors, Avanafil is rated as the fourth most expensive medication in its class and the fifth most popular.
Final Analysis
As we discussed at the beginning of this review, the advent of highly effective and relatively safe "miracle drugs" that overcome the most disastrous effects of erectile dysfunction were seemingly a gift from the gods to men living in these times. Prior to their introduction and widespread availability in the last decade or so men all around the world found themselves in the same boat as previous generations going all the way back to the beginning of human existence. Still, as with all things, there are problems with these drugs that prevent them from being the cure all for men who found themselves suffering the debilitating effects of sexual dysfunction.
First of all, these medications generally provide a chemical induced erection but do not have the power to enhance a sense of sexual desire or libido. For some men, who only desire the ability to perform the sex act mainly to please their partner and avoid the embarrassment that comes with not being able to perform in bed, this is enough. For men who are or will not be satisfied with merely achieving an erection without the deep sense of sexual desire that naturally comes with it as it did in their younger and more robust days, that is not enough.
In the end, the real question for men who want more than a chemically induced erection that happens because of artificial boost to the circulatory system, is not whether or not they want to achieve and erection but, rather, whether they want to achieve an erection that they wanted - one that was a product of their own natural desire to have intercourse and to engage fully, both physically and mentally, the sex act.
For men who want to experience everything that sexual activity used to mean to them there is another alternative to the prescription medications - they're called male enhancement supplements and the benefit of these is that, instead of just tricking the male body into acting like it is sexually aroused, they actually replace the testosterone that men over thirty have lost and keep losing year after year - the Testosterone that once made these men the masters of their domains and gave them the power to natural drive to have and enjoy sex the way it was meant to be. And, because of their generally all-natural ingredients these alternatives to chemically induced and potentially risky erectile dysfunction prescription medications are rated as a much safer option.
For more information on the highest quality, top-ranked male enhancement supplements available on the market today, see below or click here.